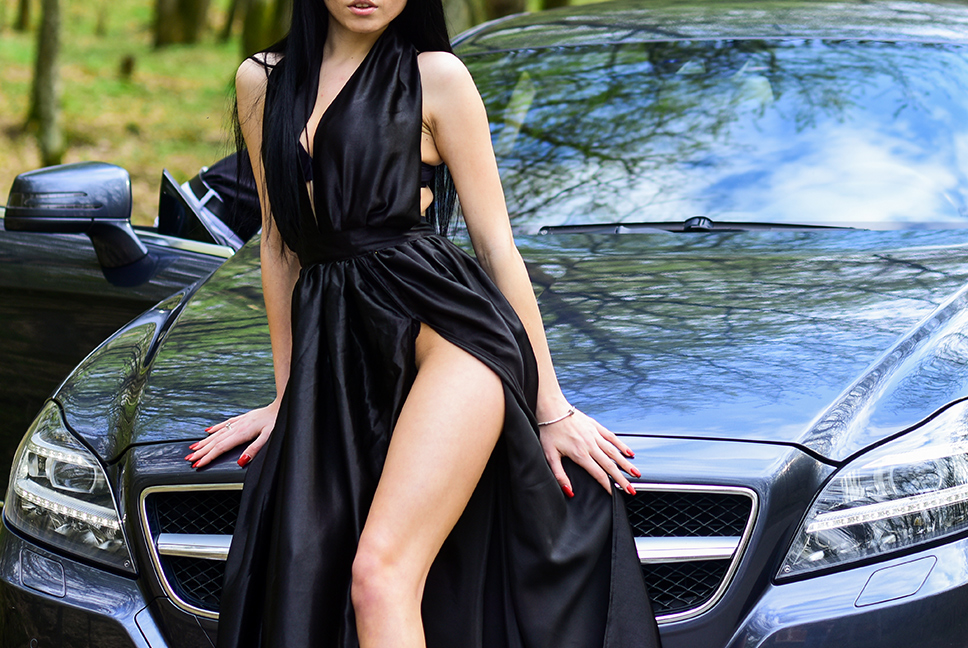 Meeting escort Isabel on a pleasure trip. My phone interrupted my dream. "Hello Tim, it's Isabel," I was speechless. "Hello, how did you get this number?" I asked. "Your business card from the hotel. The receptionist was so kind. Are you still in Amsterdam?" "Yes, I'm staying a bit longer," I replied. "Tim, I'm in Amsterdam. Can we start from the beginning? I want to book you as a high-class Amsterdam escort for two weeks. Do you have the time and are you interested?" she asked.
Thoughts racing, what can I say. "In exchange for appropriate compensation!" "Good, I'll come from Amsterdam. I'll be in Amsterdam tomorrow afternoon. Can you please pick me up from the train? I have two suitcases." "If it's the train, then I'll be at the station around noon." "That's correct," escort lady Isabel said, and hung up. The gate swung open, and tourists streamed out of the train. I didn't even recognize Amsterdam escort Isabel at first. Completely transformed, dressed very, very elegantly, styled, discreetly made up, dragging two suitcases behind her.
In my astonishment, I forgot to meet her. Isabel placed the suitcases on the driveway and looked at me. She is aware of her effect on people, so I walked up to her. Just a step or two. Isabel opened her arms for a hug. Tim, give it another try, I thought, and let myself be embraced. The erotic scent of Chanel No. 5 wafted up to my nose as I kissed her cheeks.
We (Amsterdam escort agency and I) walked to the hotel. The afternoon sun warmed our backs. She stopped by my car. "Don't you want to go to the hotel?" I asked. "Tim, as I said on the phone, I book the boat and you. So we're not going to the hotel, okay?" "Of course. My daily rate including meals is €1450. Weekly rate is €7800. Prepayment, okay."
"€13,500 for 14 days, okay?" "Isabel, we're not in an Arabian example here. €15,600 upfront, please." My lady simply nodded and wanted to get in. I placed her suitcases in the guest cabin. "Are you planning to stay at sea the whole time? I'm not equipped for that. While you unpack, I'll do some shopping at the supermarket by the bridge and check out of the hotel. Any special requests?" "Captain, surprise me."
Around 90 minutes later, I was back at the hotel. The supplies were delivered shortly after by a servant. Isabel had stored her belongings in the guest cabin and was sitting on deck with a gin and tonic. She had changed into incredibly light and elegant boat attire. "Do you like what I'm wearing? Completely transferred." "Once the provisions are on board, we can set sail. Do you have a specific destination in mind? Or just follow our noses?"